High Security Groundworks
Prestige has worked on high security groundworks projects for many years. Much of our work has been in government establishments and our on-going company and operator security clearance enables us to work on projects at short notice. We regularly advise on design and construction and we also build sports pitches. If you have a project, at any stage, please contact us for a chat.
Kensington Palace
Prestige Civil Engineering was awarded the prestigious contract for a sophisticated security gates project at Kensington Palace. The company is highly experienced in carrying out high security work and regularly works in Her Majesty's Prisons and on Government contracts. New decorative fencing was installed and Prestige provided all sub structure and groundworks for the project. This included 200 m of hand digging alongside trees which had TPO's (preservation orders) on them.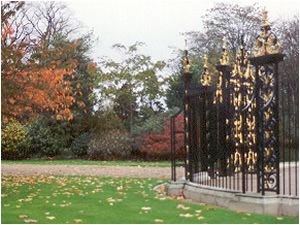 HM Prisons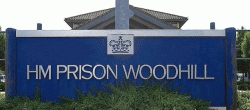 Construction of a new unit for a high security, category A prison. Our logistics team did a fine job managing concreting during the winter months and ensuring that material deliveries, which often took several hours to clear prison security, arrived on time. Our suppliers were carefully vetted and experienced in high security work. Procedures, personnel and records were tightly controlled.
Foreign and Commonwealth Office
Prestige Civil Engineering won the contract to build a new Logistics Warehouse for the Foreign and Commonwealth Office at Hanslope Park. The quality of our work led to subsequent contracts being awarded on this and other sites.
Immigration Centre, Oxfordshire
Prestige Civils and Sports won the contract to build a 3G (3rd Generation) football and multi-use sports pitch for the MOD in Oxfordshire.